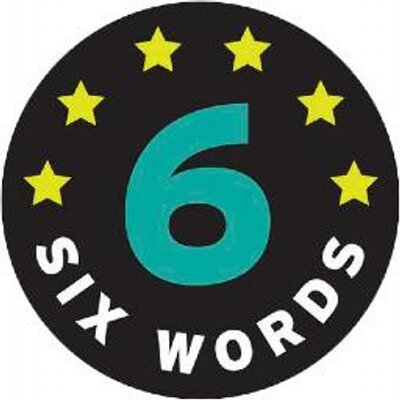 If someone asked you to describe your story, "What would you say"? "How long would it take you"? Many of us would tell the person to sit down, take their shoes off, and relax because it would take a few hours. Yet, what if I told you to do it in 6 words? Believe it or not, less words can be more powerful than too many. For example, statistics show that when a person attends a lecture, they will retain about 5% of the material. Now, let's imagine the material was one sentence, one point, or one concept, then the receiver would remember 100% of it.
Recently, I was reading a book by Kyle Idleman (the end of me), when he wrote about the power of words. He illustrated how even a few words can tell a huge story. Specifically, he referenced a challenge that was given to Earnest Hemingway from his colleagues to write a story in 6 words. Winning the bet, (although there are publications that believe Hemingway did not pen these words first) he wrote, "FOR SALE, BABY SHOES, NEVER WORN".
Interestingly, the above 6 words are known in the writing world as a "flash fiction or sudden fiction" phrase that tells a story- which I find kind of an odd description. Especially since these short grouping of words definitely illustrate someone's true non-fiction heartbreak.
Here are some more phrases of 6 words that tell a story: (taken from Kyle's book: Chapter 2 pg 43)
1. Your position is no longer needed.
2. You are unable to conceive.
3. Take a rose off the casket.
4. The cancer is not responding to treatment.
Each phrase tells an obvious distressing story; and the storms of life are real. However, as Christians, we can attach power scripture words from the Bible that bring a sense of peace and hope that speak His truth during these trials.
Here are His Biblical Promises in 6 words to supersede the trials above:
1. God shall supply all your need (Philippians 4:19 NKJV)
2. Cast your burden on the Lord (Psalms 55:22 NKJV)
3. Overwhelming victory is ours through Christ (Romans 8:37 NLT)
4. The Lord's plan stands firm forever (Psalms 33:11 NLT)
As a receiver of the Gospel, no matter what circumstances have occurred, are occurring, or will occur, you can be confident that His 6 Words for your story are more powerful.
My 6 words: I am fearfully and wonderfully made (Psalms 139:14 NKJV)
You Turn: What is your 6 worded Scripture Promise?

**thepeakperformancecenter.com/educational-learning/learning/principles-of-learning/learning-pyramid/ **https://www.thevintagenews.com/2017/09/24/for-sale-baby-shoes-never-worn-tracing-the-history-of-the-shortest-story-ever-told/